Site 1 Larch Deep Energy Retrofit Home
This home is being wrapped with new insulation and installing geothermal heat.
The contractor explaining how the home is being upgraded.
The insulation is applied to the outside of the home using a Larsen Truss system.
A disucssion in the back yard.
Some of the exterior finishes of the home.
Site 2 Fairholme NNZ Home
Unfortunately this home was not available on tour day this year due to illness. We look forward to seeing this home next year.
Site 3 Fairholme Laneway Home
The laneway home looking from the main house.
A very spacious home on top of a 3-car garage.
Large open living and kitchen area.
The view back to the main house.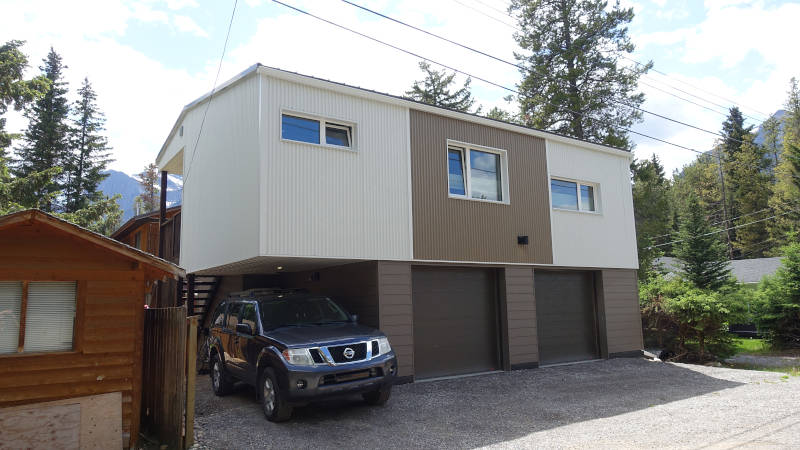 Essentially a 3-car garage space which allows for a large laneway suite.
Site 4 Solar Church
The Ralph Connor United Church is an historic church on main street.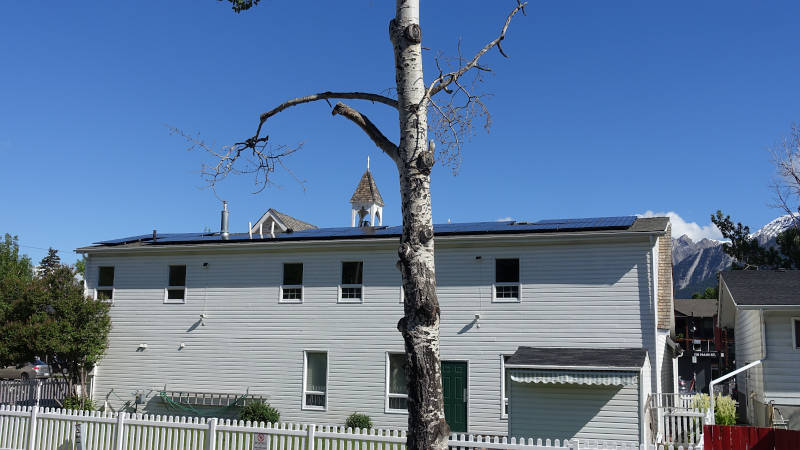 The church is featuring a community solar project that is co-owned by the Bow Valley Green Energy Cooperative.
The Bow Valley Green Energy Cooperative was on hand to explain how the system was financed.
Volunteer Jim was on hand to explain how the solar system worked at the church.
Solar on an historic church is a very interesting project.
Site 5 eBike Charging Kiosk
Rocky Mountain eKruise has developed a prototype charging kiosk made from a shipping container.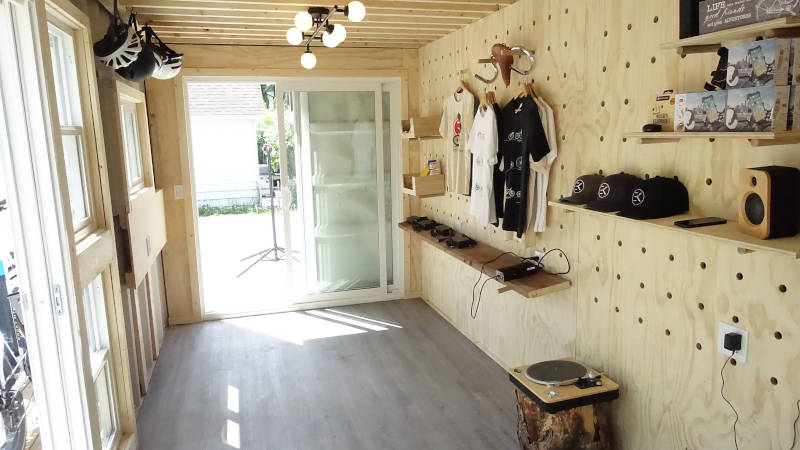 The kiosk is solar-powered and has charging stations for up to 40 ebikes.
The solar system charges batteries during the day and then charges the bikes from the main battery at night.
This ebike kiosk can be set up anywhere to provide a more sustainable transportation option.
Now renting ebikes in Canmore with plans to use these self-contained kiosks in other locations.
Site 6 Avens Solar Home
It is always a nice surprise to see a garden of perennial flowers instead of grass.
The owners set up a display to demonstrate their solar and the new heating system that is on order.
Volunteer Ron was on hand to show his electric car.
Scaffolding was on hand so that you could see the solar modules on the garage roof up close.
A good example of adding solar to an older home.
Site 7 Eagle Terrace Solar Home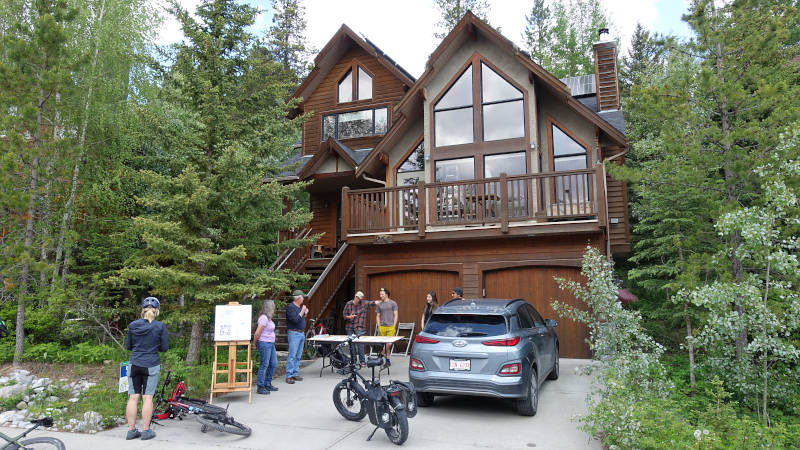 Lovely home in Eagle Terrace with a solar system.
Gathering in the front driveway to discuss the home, electric car, and electric bikes.
The electric car.
The homeowner discussed her carbon footprint and outlined what action she is taking.
Interesting example of solar on a complex roof.