The 2023 Eco-Solar Home Tour
Edmonton June 3&4, Calgary June 10&11, Lethbridge June 17, Canmore June 3
The Edmonton tour is done for this year. We had 1090 visits to the 15 homes of the Edmonton tour. We will post pictures of the tour when they are ready later this month.
Alberta's best FREE TOUR of energy-efficient and solar homes is ready for 2023. This year we have more than 36 homes in 4 cities for you to see. Our tour shows you what homeowners are accomplishing now with energy-efficient technologies and practices. The tour will give you a chance to talk to homeowners and hear about their experiences with the latest energy-efficient technologies.
This year there is a strong focus on deep energy retrofits with 13 homes doing major efficiency makeovers. Our tour is also the place to see net-zero energy homes (NZE) and we have 14 new and retrofit NZE homes for you to see this year.
But it's not all about homes. This year we are featuring Canada's first net-zero (electric) Village. The Village of Stirling (near Lethbridge) has enough solar to completely offset their annual electric bill. What a great way for a municipality to cut taxes! The City of Calgary is also having an open house at their composting facility in SE Calgary which is the largest of its kind in Canada.
What a terrific tour we have planned! Thank you to all of our homeowners for stepping up to show their homes and to our sponsors for helping to keep this a free tour.
---
Follow the tour on Facebook:

Edmonton (Eco-Solar Home Tour),
Calgary (Eco-Solar Home Tour),
Lethbridge (NZE Home),
Canmore (Biosphere Institute)
---
What does the tour look like? Here are some pictures of the 2022 Eco-Solar Home Tour
in Edmonton, Calgary, Lethbridge. and Canmore.
We also have video! In 2021 we did a virtual tour and have video interviews will all the homeowners.
Watch our 2021 virtual tour videos on our Videos & Definitions page.
---
Tour Information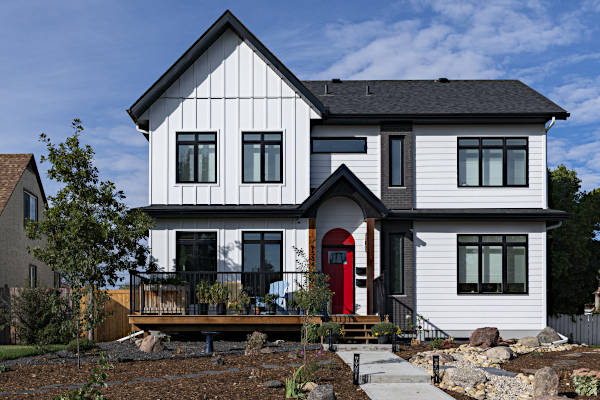 What will I see on the tour?
What interests you? Solar electricity or energy efficiency? Heat pump heating or permaculture landscaping? Retrofit or new construction? The Tour will have homes that showcase some of Edmonton, Calgary, Lethbridge, and Canmore's best examples of energy-efficient ideas to discover how you can take steps to reduce your gas, electricity and water use, save money, and lower your environmental footprint!
Net-Zero Energy
So what is this Net-Zero Energy (NZE) home that is featured on the tour? We define it as a home that generates as much energy as it consumes in a year. Here is our definition and here is a video to explain. Of course, for various reasons, not everyone can get all the way to an NZE home. Our tour features many other homes where energy efficient technologies are demonstrated. Whether you are looking for a little or a lot of energy efficiency our tour has many examples that you can take away and use on your own home.
"In Alberta it is possible to eliminate two utility bills. Our net-zero home has no gas connection, and we produce enough solar energy so that our annual bill for lights, heat, and two electric cars is essentially zero." AM
Isn't this just about Solar Panels?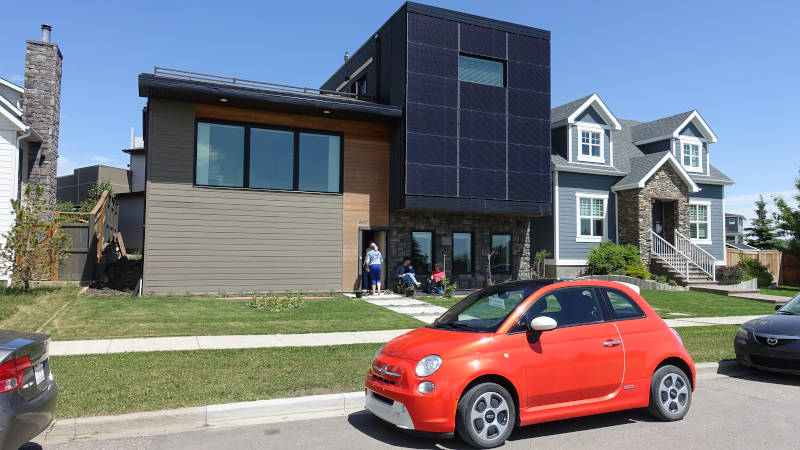 No! Solar electric technologies are just one aspect of making a home energy-efficient. The homes on our tour feature many other ideas from new lighting, water-efficiency, improved insulation and windows, efficient landscaping, permaculture, electric vehicles, carbon footprint reduction ideas, and many more!
Who should come?
Whether you are building or renovating; doing your research; or just about to make a big decision; for a homeowner, builder, design professional, trades worker or student; the Eco-Solar Home Tour will help provide you with information to make your home and lifestyle more sustainable.
Where is the tour?
Click on the EDMONTON HOMES, CALGARY HOMES, LETHBRIDGE HOMES, or CANMORE HOMES pages to find details of the sites and the technologies that are being featured on the Tour. Addresses and Maps will be published about one month before the tour so that you can see where the homes are and plan your visits on the tour days.
How do I get there?
Make sure you check the maps that are posted one month before the tour. Each day will have different homes to visit so plan your visit carefully. Homes that are outside of the cities will normally be open earlier in the day so you can visit those before the main tour times. To get to the homes you make your own way from site to site. You can cycle, walk, take transit, carpool, or take your own vehicle to any of the sites. Sometimes we are able to organize bike tours and those will be announced on this web site if available.
What does it cost?
Through the generosity of our sponsors and volunteers the Eco-Solar Home Tour is absolutely free! Simply go to the EDMONTON HOMES, CALGARY HOMES, LETHBRIDGE HOMES, or CANMORE HOMES pages and pick the homes you want to see. Then on the tour day visit the homes during their scheduled open hours. You do not need to register in advance for the tour.
How Can I Support the Tour ?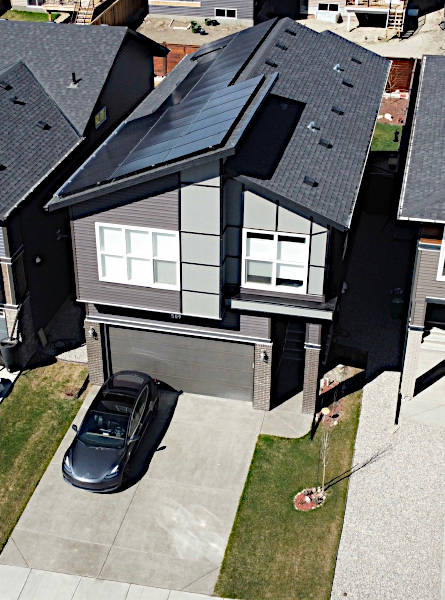 We are always looking for volunteers to help on tour day or to help with the organizing from now until tour day. You could also sponsor the tour - see our sponsors page for details. Please email us at "hometour (at) ecosolar (dot) ca" if you would like to help.

Finally you can help us by getting the word out. Follow us on Facebook at Eco-Solar Tour Edmonton or Eco-Solar Tour Calgary. Follow our partners on Facebook at the Biosphere Institute in Canmore, and the Lethbridge Net Zero Home. Get the tour listed in your community newsletter, bring it up at your church or association meetings, organize your scout/guide group to come and see the tour, and make sure you talk about the tour where you work. Whatever you can do will help us show Edmonton, Calgary, Canmore, and Lethbridge that energy efficiency is something that everyone can do!

SUSTAINABLE IS ATTAINABLE!